Dear EPCOR Members,
Thank you! Thank you for allowing me to be of service to you and your organization for the past 24 years! In case you haven't heard, I will be retiring from EPCOR on February 3, 2020.
I've been so fortunate to have a career doing what I love and being a part of the EPCOR family has been one of the most rewarding times in my career.
Banking is what I cut my teeth on. I started in the early '70s at a small community bank in a suburb of Kansas City filing checks (yes, paper checks!), then worked at a savings and loan and even conducted bank core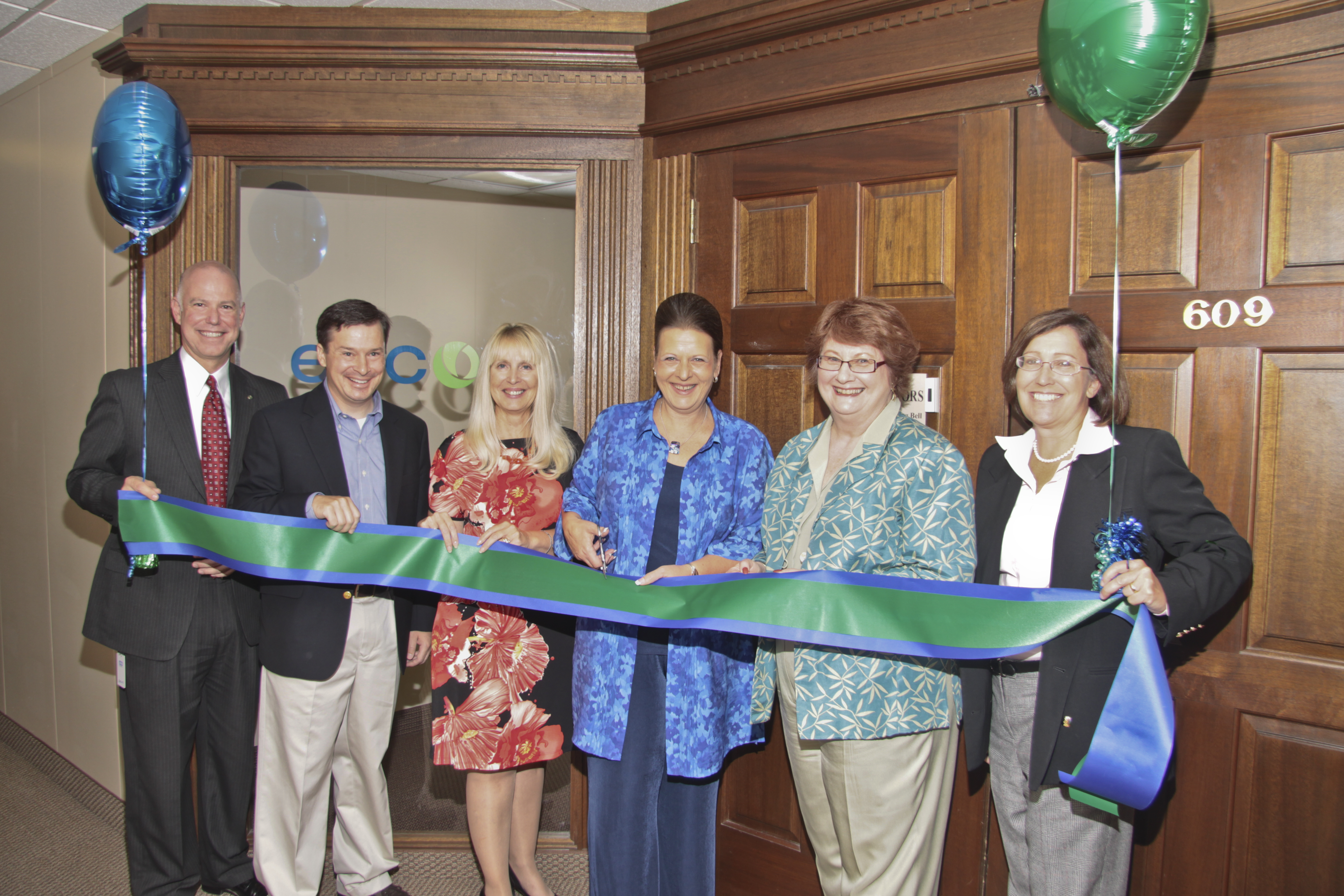 software conversions for a while. In 1996, I came to EPCOR (at that time, it was MPX) as a Member Services Manager. I am proud to have been able to contribute not only to the success of EPCOR as an organization, but to the success of our members as well. Providing education and support to EPCOR members has been very rewarding and getting to know many of you just made the experience better.
People ask what I'm going to do in retirement, and for a while, I don't think I'm going to do anything earth-shattering. Travel is certainly an option and there are lots of projects around the house that need attention, so I'll see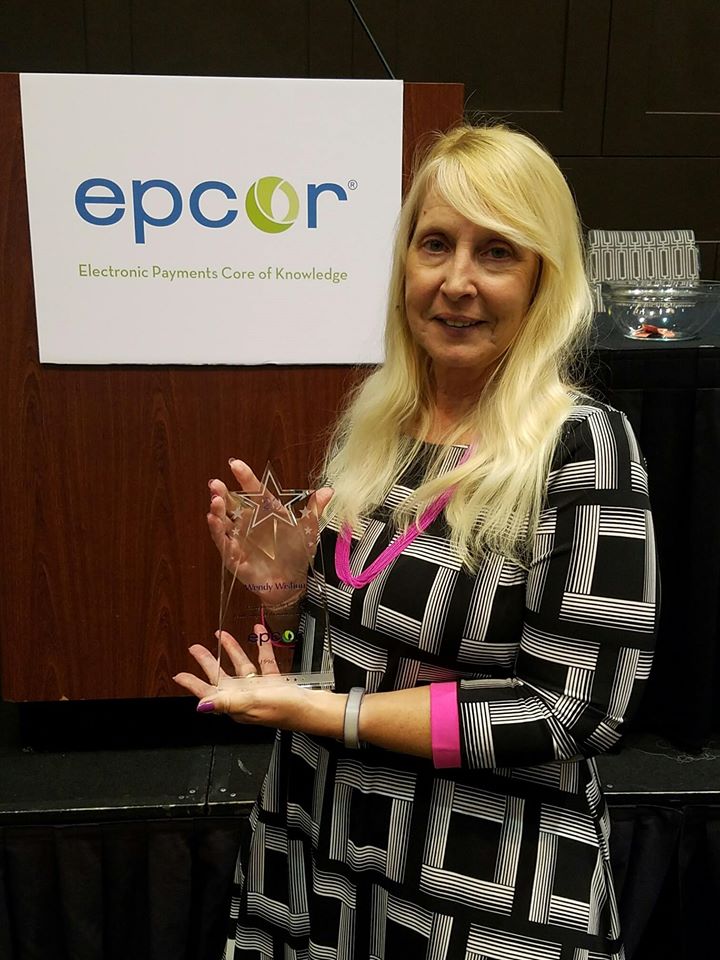 how things go. And, who knows, I may turn up somewhere in the payments realm at some point in the future!
If you'd like to reach me after February 3, my email address is dpaul5@kc.rr.com and my phone number will be 816.803.3592. I'd love to hear from you!
So again, from the bottom of my heart, thank you for making my 'job' so pleasant and rewarding. I appreciate each and every one of you. I won't say goodbye, but I will say so long, until we meet again.
- Wendy
We reached out to EPCOR members, staff and notable figures in the payments industry for quotes and well wishes about/for Wendy. The overwhelming response is a true testament to the impact Wendy has made on the industry as a whole. Below are just some of the many, many well wishes for Wendy.
"If my memory serves me, I was first introduced to Wendy when she offered my bank onsite ACH training. I remember being impressed with Wendy, her knowledge and her training. My knowledge of ACH was minimal, at best. Following Wendy's training, I became very interested in the ACH payments system and its rules, so much so that when MPX was looking to add to staff, I decided to leave my bank and join MPX as a trainer. If it weren't for Wendy's training all those years ago, I would not be where I am today. Wendy, thank you for your contributions to EPCOR. I wish you well as you start the next chapter of your life. Enjoy retirement!" – Peter McVey, Lead Bank
"Wendy is not just a work relationship, but a dear friend. I have had the privilege of working with her on many Nacha and RPA Forum Committees over the years. When I think of her I think of professionalism, leadership, reliability and respect. Our time together has not just been around work-related projects, we have had a few fun shopping trips, arranged to meet for some nice dinners and late-night texting just to catch up with each other. Wendy's contributions to our industry have been huge and she will be missed by all of us. Thank goodness I have her cell phone number; she cannot get rid of me that easy. Enjoy my friend and please keep in touch!" – Donna Ashworth, PaymentsFirst
"Congrats on your retirement! But more importantly...thank you! Thank you for all you have done for EPCOR, the industry and ME! Your knowledge has made such an influence on me, and for that I am so grateful! Good luck with your next adventure...I hope it is one that is exactly what you want!" – Jen Kirk, EPCOR
"Over the past 20 years, I had the pleasure and opportunity to collaborate with Wendy on activities related to providing education to financial institutions and participants in the ACH Network. Her knowledge and skill in translating complex ACH Rules into action are excellent. EPCOR members and other industry participants certainly benefited from her contributions. Sending Wendy best wishes in her retirement with a reminder to do what makes you smile." – Kimberly W. Rector, MACHA
"I have known Wendy for 25 years and during that time she has been a great friend and always willing to work together. She has spoken at the WACHA Conferences and our Payments University and our members love her! She is a Payments Expert and the industry will miss her. Happy Retirement Wendy!" – Mary Gilmeister, WACHA
"Wendy - my heart is full. . . with excitement and joy for you as you embark on this new journey, with thankfulness for the knowledgeyou've shared (not only with members but with me, specifically, over the years), for being a mentor and such a positive role-model, and with sadness, selfishly, for those of us in the payments world who will no longer have Wendy at EPCOR! May this journey be as rewarding as your last (or even more so) as you enjoy the fruits of your labors, with much love and laughter as you surround yourself with family - especially grandkids- and friends, making memories, having adventures and living the dream. Best wishes to you Wendy in your future. I will miss you!" – Chris Himes, Lake City Bank
"Congratulations Wendy! I am so very blessed and so thankful for all the help you have given me over the years, and that definitely includes you helping me pass that AAP test many years ago. You truly have been a mentor and have taught me so much. You will be very missed. I wish you the very best as you start your retirement adventure." – Toni Wahl, BancFirst
"Congratulations Wendy on your retirement! I can honestly say that I am a better person and payments expert for knowing you. You have been a leader in the payments industry, an excellent educator and writer. You have been a mentor to many over the years and you will be missed by all. Enjoy your retirement my friend, you have earned it." – Kate Cole, MK Consulting
Wish Wendy Well in the Knowledge Community!
Ann-Marie Bartels, CEO has written a blog regarding Wendy's retirement and has asked EPCOR members to leave Wendy well wishes in the comments. Click here to read the blog and wish Wendy well!